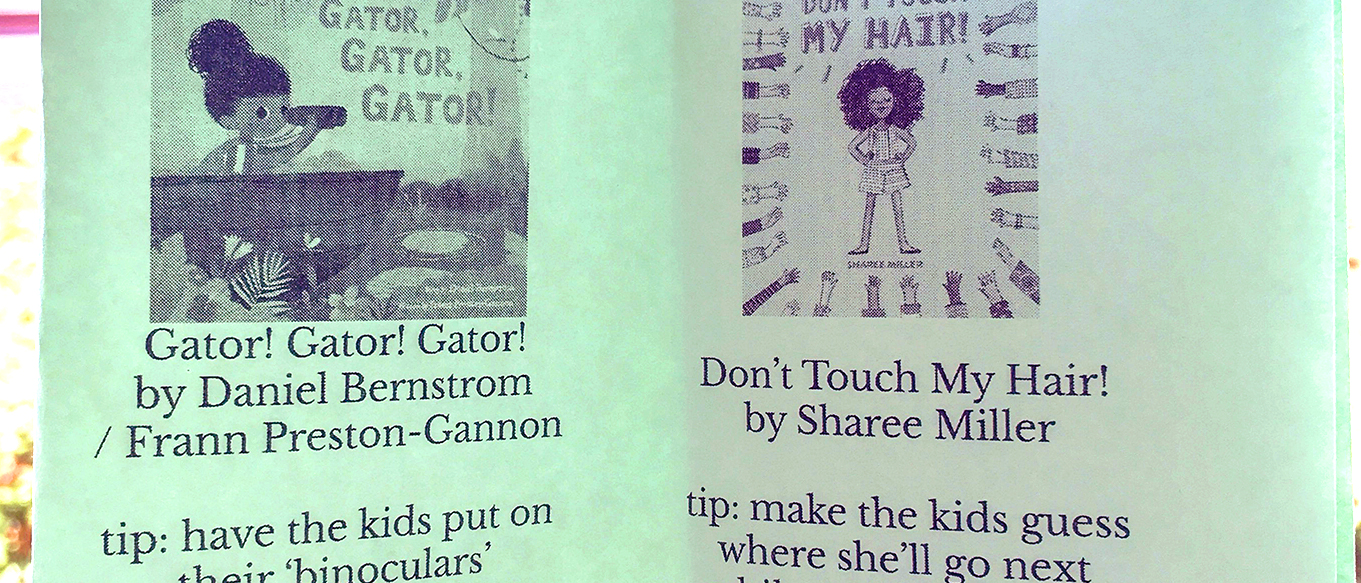 Five Great Preschool Storytime Books By Authors Of Color
Hi! Thanks for checking out FIVE GREAT PRESCHOOL STORYTIME BOOKS BY AUTHORS OF COLOR, a zine by me, Channing! This is a single-sheet zine intended to be printed out and folded by you.


Like it says on the cover, this zine suggests five excellent picture books by authors of color that work great at preschool storytime, i.e. ages 2 through 5, plus some tips for these specific books and a few note on storytime book-selection best practices (as opposed to choosing books to read quietly with a single kid, which is its own equally important but very different thing).

The ultimate goal of this zine is to persuade you to become a preschool storytime volunteer in your own community if you aren't already, and to help you prioritize diversity and equity in your book choices once you've begun said storytime career.

This set of five books contains the following subsets:
four #OwnStories books
two books about consent
two books about animals
four books with female protagonists
one non-narrative book
three non-rhyming books
one book about food
one bilingual English-Español book
five or more opportunities to visit your local library and check something out, or to request an acquisition or inter-library loan
FOLDING INSTRUCTIONS (via linda c):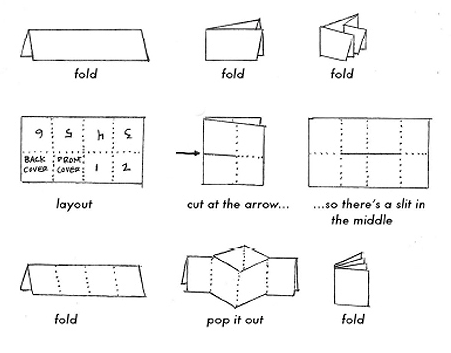 The zine sheet's backside (not pictured) is a suitable-for-framing photo of this zine's author dabbing in front of a room full of toddlers as part of a song about using your elbow to cover your sneezes.

All my best and thanks for reading (to kids)!
Channing Kennedy, Oakland, California, September 2019

Download
Click download now to get access to the following files:
FiveGreatPreschoolStorytime.pdf
2 MB
Want Channing to just mail you one?
Support this zine at or above a special price point to receive something exclusive.
I Mail You This Zine So You Don't Have To Print And Cut And Fold It
Pay the exorbitant amount of three dollars and send me your address, and I'll walk to the mailbox and drop a zine in the mail for you. I mean, sure, I'll do that for $3!